Your Perform[cb] Guide To ADSUM Advertiser Summit and Aspen
Will you be attending ADSUM in Aspen next month? While the event will be packed with cutting-edge insight and endless networking opportunities, there's plenty to do and see in the city as well. Make the most of Aspen with these fun places to eat, drink and see. Make sure you read all the way to the bottom for some extra tips for packing and getting around the city!
See you next month!
Places to Eat

Breakfast:
Aspen Over Easy: Over Easy is Aspen's premier breakfast and lunch place for a sustainable experience. Definitely a great place to check out and fill up on before the slopes!
Lunch/Après–Ski:
Ajax Tavern: The Ajax Tavern at the base of the Aspen Mountain gondola has a well-earned rep as the see-and-be-seen place to lunch.
Dinner:
Meat & Cheese: Aspen Restaurant and Farm Shop featuring world farmhouse cuisine, craft beers, and an eclectic wine list.
Drinks: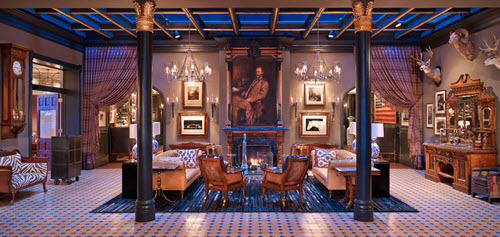 J-Bar at Hotel Jerome: Fun to be had: Aspen's iconic J-Bar (short for "Jerome Bar") remains the town's social hot spot, with its lively yet casual atmosphere.
Things to Do

Hitting the Slopes: Aspen is one of THE best places in the world to ski and snowboard. Aspen Mountain, Aspen Highlands, Buttermilk and Snowmass have terrain for beginners, intermediate, and experts. Each mountain brings different attributes to the atmosphere, and combine to create the best skiing in Colorado. Big-mountain enthusiasts gravitate to Highlands because of Highland Bowl, beginners and X Gamers end up at Buttermilk and families love Snowmass. (Special Hint: You can use your lift ticket on all four mountains!)
Hiking: Hiking is probably the most accessible way for visitors to get in touch with nature. To find out which trail to tackle visit: The Best Trails Near Aspen, Colorado.
Climbing: While climbing is better for the summer, you can give Ice Climbing a try during the winter or check out the indoor climbing tower at the Aspen Recreation Center.
Getting Around Safely

The greatest of news! Uber serves the Aspen area! One of the easiest and safest ways to get around. If you prefer a more traditional means of transportation, we've included the contact info for the local taxi service!
High Mountain Taxi Aspen: 970.925.8294
Smart Packing Tips

Wear your boots, bulkiest coat and sweater on the plane. You might get toasty but this will save you space in your suitcase.

Rent skis and ski boots instead of bringing your own.

Base layers are key, if you keep these clean you can re-wear sweaters and your coat.

I know it's winter but you STILL NEED sunscreen and SPF lip balm – Colorado boasts over 300 sunny days a year!

While we are discussing products, don't forget to moisturize, winter can be exceptionally brutal on your skin, you'll thank us later.

While most are expecting frigid temperatures, don't forget a bathing suit, most resorts boast pretty sweet hot tubs! What better way to unwind after long days of conferencing and slopes than under the stars. (The St. Regis has a heated pool and three outdoor hot tubs).
You May Also Like