25+ Must-Have Gifts for 2023 – Gift Guide
Hoping to snag the best Black Friday and Cyber Monday deals? Struggling to find those perfect last-minute stocking stuffers? Your search ends here. Perform[cb] understands the holiday hustle, and we've got your back. We've meticulously curated a holiday gift guide that's brimming with must-have items for this season of giving. Dive into our gift guide and get ready to check off your shopping list with ease.
Best Black Friday + Cyber Monday Deals
As we eagerly await Black Friday and Cyber Monday, we're unveiling a sneak peek of the hottest deals. So, grab your credit card, charge your laptop, and prepare to save — the shopping spree is about to kick off!
Black Friday
Standard Self Care
Give the gift of radiant skin with Standard Self Care's Omega+ Cleansing Balm, Hyaluronic Moisturizer, and Cell Regenerating Eye Cream! Always bioactive, non-toxic, vegan, and crafted at the highest standards.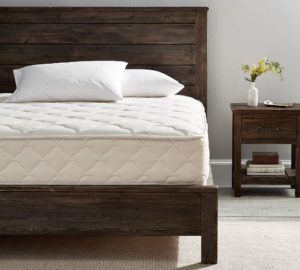 Naturepedic
Naturepedic is the leading organic mattress company for healthy sleep. Certified organic, non-toxic, and you can expect the best in quality. Better for you, better for the planet!
Ancient Nutrition
Energize their body and mind with Ancient Nutrition! Discover science-backed formulas like Multi Collagen, SBO Probiotics, and Organic SuperGreens, designed for revitalization unlike any other.
Naomi Whittel
Naomi Whittel Brands is dedicated to revitalizing your well-being with supplements for heart, metabolism, skin, and hair health.
Mizuno
Elevate the game with Mizuno! With premium gear for golf, baseball, running, and more, they bring the essence of sports to daily life.
Cardboard Cutout Standees
Stand tall with Cardboard Cutout Standees! Heighten your holiday events with life-size standees, big heads, and vibrant wall murals.
Babbel
Unlock language mastery with Babbel! Revolutionize their language learning journey with Babbel's cutting-edge education methods and state-of-the-art technology.
Invity
Invity blends science and technology to enhance longevity and well-being. Their skincare line goes beyond hydration, offering a comprehensive range of cleansing, hydrating, and anti-aging products.
Cyber Monday
Standard Self Care
Discover the science of self-care with Standard Self Care: Unleashing natural, performance-driven skin remedies that set the highest standard for your daily ritual.
Babbel
Dive into real-life conversations with Babbel, the world's first and best-selling language-learning app! Unlock 14 languages and join 10 million subscribers exploring the art of communication.
Best Beauty Gifts
Discovering the perfect beauty gifts for your favorite spa enthusiast or budding nail artist can be a delightful challenge. That's why we've handpicked the most sleigh beauty items that promise months of raving reviews.
Ipsy
Make the season merry with Ipsy's 25-day advent calendar! Unwrap daily surprises, from skincare to glam makeup, and shine through the holidays and beyond.
Peter Thomas Roth
Make the season, and your skin, bright with Peter Thomas Roth's Holiday Gifts. From the iconic Water Drench Hyaluronic Cloud Moisturizer to the refreshing Cucumber Gel Mask and the new Orange You Bright 3-Piece Bundle, discover breakthrough formulas for astonishing results.
Standard Self Care
Elevate the standard of gifting! Treat the beauty enthusiast in your life to the Standard Self Care Bioactive Hydration Set, offering unparalleled quality, transparency, and science-backed results.
Olive & Piper
Enhance your special someone's style with Olive & Piper's timeless and feminine jewelry, crafted to inspire confidence and radiate beauty in every moment.
Invity
Invity's bundles provide solutions for all skincare needs, from hydration and lifting to illumination and wrinkle reduction – they've got you covered!
Best Health & Wellness Gifts
Self-care isn't selfish; it's a powerful act of love. Show someone you care deeply by gifting them with items that support their physical, mental, and spiritual well-being. Our carefully chosen list of the best health and wellness gifts aims to inspire moments of mindfulness and self-pampering for even the busiest souls.
Hungryroot
Give the busy bee in your life the gift of a one-click grocery trip with Hungryroot. They've got everything to keep their fridge full and their taste buds happy!
Naturepedic
Transform your loved one's life with Naturepedic's organic mattresses—safer, healthier sleep, without harmful materials. Embrace an organic lifestyle and protect the environment!
Ancient Nutrition
Revitalize their hair, skin, nails, joints, and gut with clinically proven Ancient Nutrition collagen. Available in powders, capsules, or gummies for a radiant transformation.
Epicure
Epicure's holiday baking mixes are a joy to give and keep! Gluten-free, sugar-conscious, and utterly delicious treats for spreading holiday cheer.
Best Spirits Gifts
Responsibly enjoying alcohol during the holidays almost makes up for the fact that (spoiler alert) Santa isn't real. Spirits make for gifts that are guaranteed to please, whether as a gift for the connoisseur of the family, the gracious dinner party host, or a personal indulgence to enjoy by the fire once the kids go to sleep.
Drizly
Drizly is bringing the holiday spirit with their Taste of Thanksgiving Trio, Harvest Celebration Due, and Give Thanks Duo. Cheers to a fun-filled holiday season!
Wine.com
Sip, save, and celebrate Wine.com's 25th birthday bash! Uncork the celebration with exclusive discounts and gift sets!
Best Unique Gifts
Finding the perfect gift can be a challenge, especially for those who already seem to have it all. Fear not, as we've gathered a collection of the coolest and most unique gifts guaranteed to bring a smile to everyone on your list.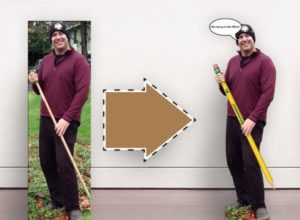 Cardboard Cutout Standees
Life-sized Santa? Why not! Make your holidays larger than life with Cardboard Cutout Standees' life-size standees, big heads, or vibrant murals.
Lovepop
Spread love in 3D! Send personalized pop-up cards, Advent calendars, decor, and more from LovePop!
Benzinga
Empower that stocker trader in your life to day trade more effectively and gift Benzinga Pro for real-time pricing and volume alerts!
Noel Asmar Group
Wrap up style! Gift Noel Asmar Group, the pioneers in premium spa, hospitality, and wellness apparel. The perfect blend of style and sustainability!
Unwrap the Joy of Stress-Free Holiday Shopping
As the holiday hustle picks up pace, we hope our curated selections make your holiday shopping a breeze, offering both savings and a perfect fit for every wishlist. Dive into the guide, start checking off your list, and get ready for a season of giving that's both delightful and stress-free. Happy holidays from Perform[cb]!