12th Anniversary of Guardian Ad Litem Holiday Gifting Event
For the past 12 years, the Perform[cb] team has had the opportunity to sponsor a child's holiday wishlist for each one of its Sarasota employees in collaboration with Guardian Ad Litem (GAL). Traditionally, the local Sarasota team would meet together to shop for gifts that the GAL children requested. The team would then come back to our Sarasota headquarters to wrap all of the presents and celebrate the holiday season.
With the transition to a fully remote work environment, we decided to take a new virtual approach to the beloved GAL Holiday Gifting event in order to include the entire Perform[cb] team.
Virtual Guardian Ad Litem Gifting
"Year after year, our team has always looked forward to the Guardian Ad Litem holiday gifting event. Being able to give back to children in need across the local Sarasota community is something we feel very strongly about," said Vibe Manager, Ryan Hill. "Since we are all working from home now, it was important to find a way to continue the tradition across the whole team."
Perform[cb]'s Vibe Manager, Ryan Hill, worked together with the GAL representatives to gather a list of over 60 childrens' ages, sizes, favorite activities, and desired gifts, as well as their corresponding GAL volunteers. Each child is paired with a volunteer at Sarasota GAL, who will help wrap the gifts and distribute the gifts. Perform[cb] team members were split into groups of four to five people and given a gifting budget, each paired with two childrens' wishlists. Employees scheduled time to meet with their groups via Zoom to shop online together, picking out the best items for the children based on their provided wishlists. These gifts were then shipped directly to the child's GAL volunteer, who then coordinated delivery just in time for the holidays.
"Every child wants to feel special during the holidays and that can be a challenge for children in foster care," said Toni Latortue, Guardian Ad Litem Program Director for the 12th Circuit, "Perform[cb] has been an integral part in making sure these children are not forgotten during the holidays."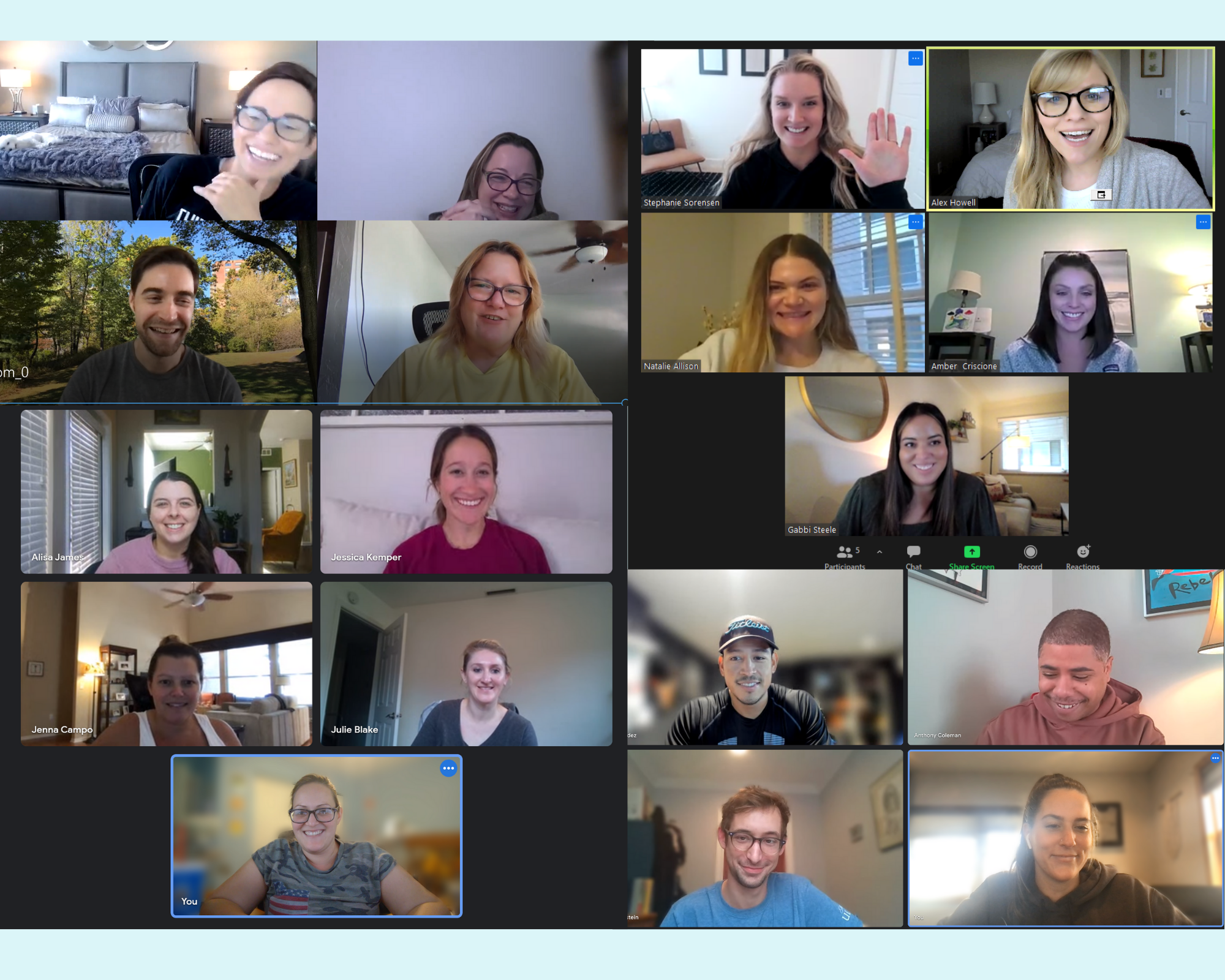 Having the opportunity to make holiday dreams a little more real for over 60 children is something that the Perform[cb] team will continue to look forward to every year, even in a remote work environment.
Cheers to the Season of Giving Back
The GAL Holiday Gifting event is always a great reminder of what the holiday season is truly about – giving. Our team looks forward to partaking in this event every year, and we cannot wait to continue the tradition virtually across the entire team. Learn more about Guardian Ad Litem and their fight to help abused, abandoned, and neglected children across every community.